The St. Petri congregation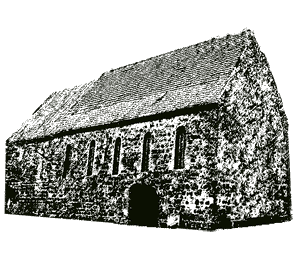 The Petri chapel is the oldest chapel in Burg. It was first mentioned June 14, 1355. From the 11th to the 13th century the area, located in the northern part of the city, was used as a pasture; it was swampy and still undeveloped, only the Petri chapel was here.
After the Reformation was introduced the chapel remained unused for some time. The Duke Johann Adolf von Weißenfels granted the minister Kilian Stisser (who had held the office at the 'Church of Our Dear Women' since 1676) the right to utilize the chapel as a brewery. The chapel's transfer to the noble house of the Hohenzollern finally ended its use as a brewery.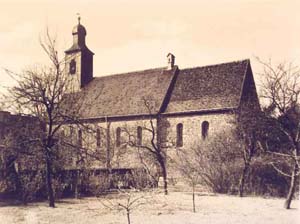 A tower was added to the church on its west side towards Franzosenstraße. Starting in 1689 the first religious refugees were settled in Burg. The prince granted the Reformed Community, consisting of people from France, Pfalz (Palatinate) and Schwaben (Swabia), the use of the building as a house of God.
The first service was held there on December 7, 1691. At that time it was agreed that Sunday services be held alternately in French and German.
Because many members of the French community no longer had command of the French language, the French minister Bonté proposed that the service be held in German from time to time. The French main consistory in Berlin granted the request. This arrangement stayed in place until the year 1800.
After Bonté passed away the position of a French minister was not renewed. The French school was also shut down. As a result there existed a French-reformed community and a German-reformed community in Burg. Both made use of the church, which was transferred to them.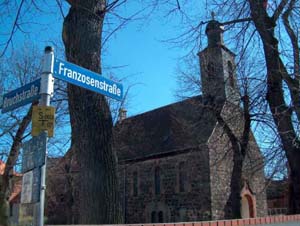 In 1812 the two communities merged and held services together - now mainly in German.
During World War Two and the time of the GDR (known as the former 'East Germany' or German Democratic Republic) the number of congregation members shrunk considerably. However today many citizens are finding their way back to the Reformed Community. People in Burg are becoming aware of their Huguenot origins and traditions. They are seeking contact to and are reconnecting with the congregation.
Even today the Reformed Community in Burg is looking after refugees in the city. The community experiences this work as an enrichment of their communal life.